For Longevity & Protection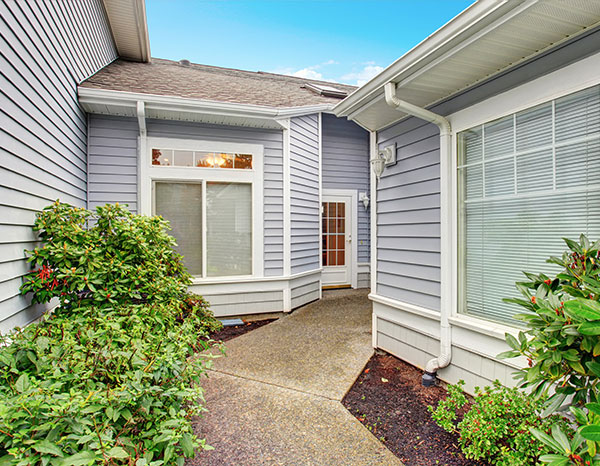 Your commercial or residential roof is the most important feature of your structure. Together with the other exterior components of your property, your roof works 24/7 to keep your home, office, factory, or warehouse safe against the elements. But when one weathertight feature falters or fails, it can lead to issues that also endanger your roof (and your wallet). To maximize your investment, Ferguson Roofing, Inc. is here with siding and trim services that can extend the life of your current roof.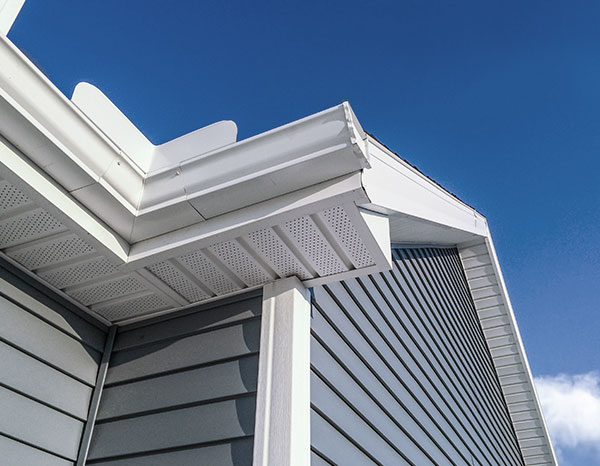 Roof health and siding health are closely related. With low-maintenance vinyl siding and aluminum trim, you give your roof the best possible chance of going the distance. After a quick and easy installation process, your vinyl siding and aluminum trim should work around the clock to keep your roof's interior weathertight. New siding and trim also add style to your home or office, refreshing the old, sun-battered appearance of years past.
Our Exterior Services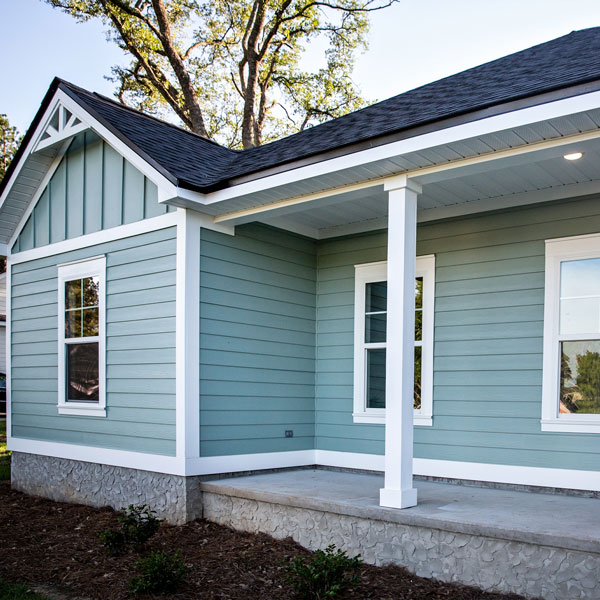 Vinyl Siding
Moisture is the enemy of any structure. When introduced to the timber and fittings beneath your roof, moisture can accelerate rot, mold, and rust (to name only a few issues). A watertight exterior, leading from ground level to just under your roof's eaves, will repel rain, snow, and atmospheric moisture, adding untold years to the life of your roof.
When properly installed and cared for, vinyl siding can last between 20 and 40 years. Best of all, it makes an immediate difference to the look and feel of your structure. Ferguson Roofing, Inc. offers free estimates, quality workmanship, and quick turnaround for most projects. Contact us today for more information about how vinyl siding can save you money now and in the future.
Aluminum Trim
Like siding, aluminum trim contributes an extra layer of protection for your structure's watertight exterior. Installed where vinyl siding meets the roof, aluminum trim seals the last possible gap where moisture could leak into your home or business.
Aluminum trim is stylish, effective, and long-lasting all without requiring additional maintenance. Best estimates for the longevity of exterior aluminum trim have it going the distance for upwards of 100 years. When it's combined with vinyl siding, aluminum trim gives you yet another layer of protection and yet another reason to feel secure and comfortable in your structure.
For total protection and total peace of mind, contact Ferguson Roofing, Inc. to schedule an estimate for your vinyl siding and aluminum trim project.
Contact Ferguson Roofing For Siding Services
As a family owned and operated company right here in Livingston County, MI, we understand the unique challenges your residential and commercial properties face during every season of the year. Our proven roofing process will walk you through every step of the siding and trim installation process. Most jobs are completed in just one day and estimates are free for a number of vital services. Trust us for your exterior services come summer, winter, spring, or fall.
Schedule Your Inspection Today