The majority of roofing services are intended to keep outside elements where they belong—outside. But even so, we need our homes and businesses to be more than just watertight. They need to be habitable, comfortable, secure, and ultimately a pleasant place to live and work. When the weather's nice and the sun is shining, the watertightness of your roof can feel like cold comfort if it's too dark or gloomy inside. But it doesn't have to stay that way.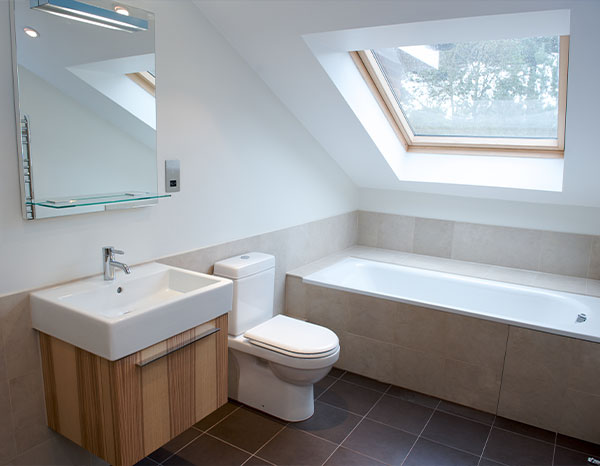 Skylights offer strategically placed, natural lighting where you need it most. Above the kitchen, a skylight creates warmth. Above a lobby or foyer, a skylight invites visiting customers to imagine the possibilities. Skylights provide heat in the summer months and much-needed vitamin D in the winter months. And perhaps best of all, skylights can save you money in the short and long runs while also adding value to your property.
Benefits of Skylights
At Ferguson Roofing, Inc., we know that a roof is more than just a barrier against the elements. Roofs provide us with a vital sense of comfort and security. For commercial and residential properties that could benefit from an injection of natural light, skylights are guaranteed to brighten your days.
Benefits of Skylights include:
Contact Ferguson Roofing
For Skylight Services
As a family owned and operated company right here in Livingston County, MI, we understand the unique challenges your residential and commercial properties face during every season of the year.
Our proven roofing process will walk you through every step of the skylight installation process. Most jobs are completed in just one day and estimates are free for a number of vital services. Trust us for your skylight come summer, winter, spring, or fall.
Schedule Your Inspection Today