Safety in the Harsh Winters
Steam Ice Dam Removal & De-Icing Cables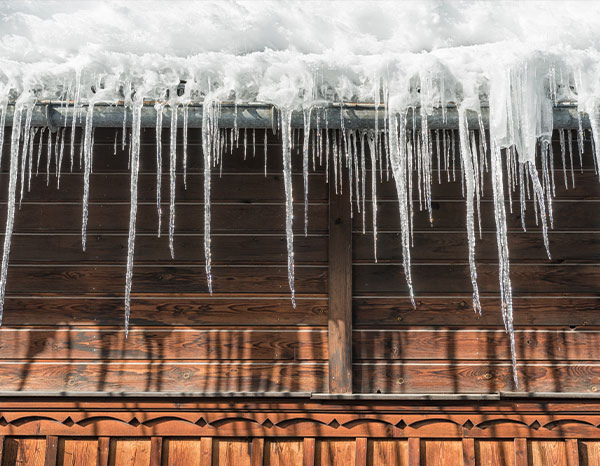 The winters in Livingston County, MI aren't known for being mild. As members of the community ourselves, Ferguson Roofing, Inc., knows the rigors of winter weather firsthand. On top of shoveling drives, sidewalks, stairs, and patios, and paying careful attention to pipes and other residential and commercial systems, there's accumulated snow on the roof to deal with as well.
Snow deposits on your roof become standing sources of moisture—any home's worst enemy. Beyond that, snow and ice grow heavier and heavier throughout the season, threatening the structural integrity of your roof, gutters, and eaves.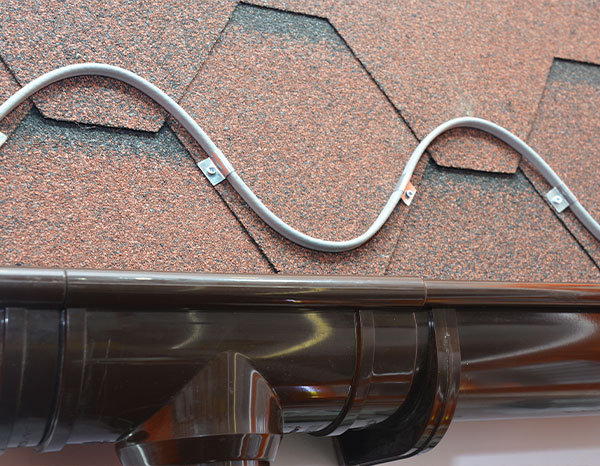 Worst of all, these snow and ice deposits pose a serious danger to those below. For the safety and security of your structure and family/personnel, something has to be done.
Ferguson Roofing, Inc., remains on standby during the winter months to eliminate hazardous ice and snow deposits on any type of roof and for any type of structure. When ice builds to the point that it poses a risk of serious injury to your family or employees, it needs to go. And Ferguson Roofing, Inc., is here to handle it for you.
Our Exterior Services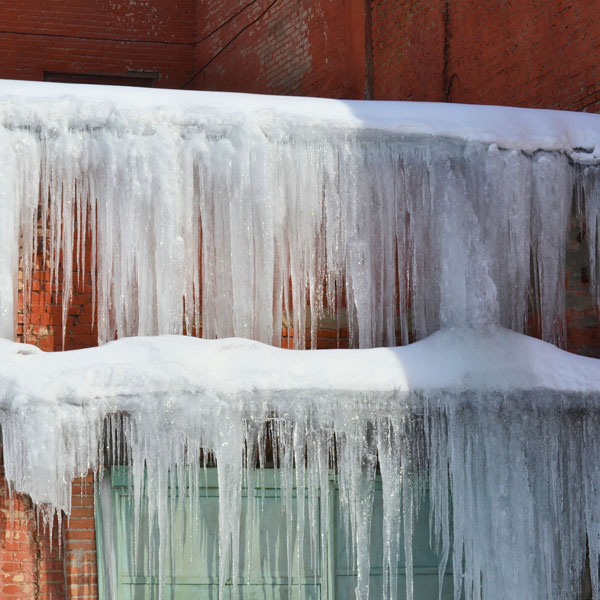 Steam Ice Dam Removal
During bright winter days, heat from the sun melts snow deposits on our roofs. But on even the brightest afternoons, the sun struggles to finish the job. Melting runoff refreezes into dangerous ice dams—heavy, frozen slabs often featuring standing puddles. These ice dams can teeter at our roof's edge along our gutters and eaves, threatening not only roof integrity, but the safety of people below.
At Ferguson Roofing, Inc., our experienced team uses steam technology to safely dislodge and eliminate ice dam buildup. Depending on the size and type of roof, our expert team can finish the job in a matter of hours, getting you safely back to life and work ASAP. To protect your structure, its roof, and the people you care about, contact Ferguson Roofing, Inc., for some much needed peace of mind.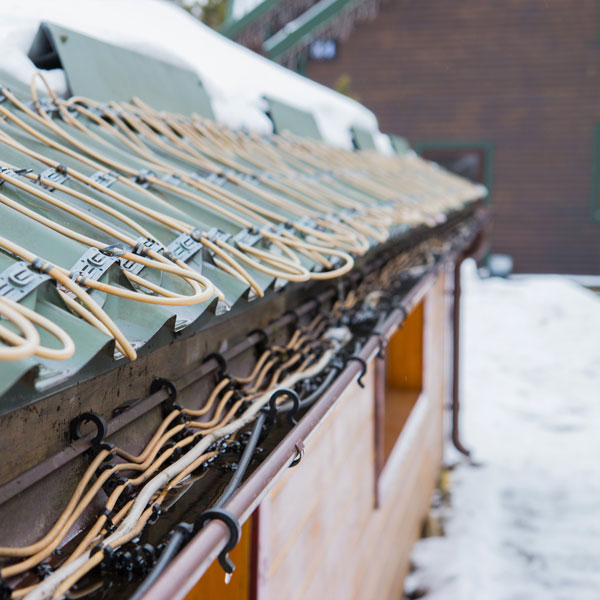 De-Icing Cables
While steam ice dam removal offers a quick solution, de-icing cables remain in place for years to come. Durable and insulated electric wires are installed along your gutters and eaves to prevent ice dam runoff from refreezing. These insulated wires keep runoff warm enough to move it off through the roof and through your gutters, eventually depositing it at ground level where it can do less damage and harm.
De-icing cables are reliable, designed to be resistant to the elements, and can remain in place for several winter's worth of use at least. Best of all, they're virtually maintenance free and provide an extra layer of security both this winter and winters to come.
Contact Ferguson Roofing For Ice Dam Removal Services
As a family owned and operated company right here in Howell, MI, we understand the unique challenges your residential and commercial properties face during harsh, Michigan winters. Our proven roofing process will walk you through every step of the steam ice dam removal and de-icing cable installation processes. Most jobs are completed in just one day and estimates are free for a number of vital services. Trust us for your dangerous ice deposits this winter and the next.
Schedule Your Inspection Today