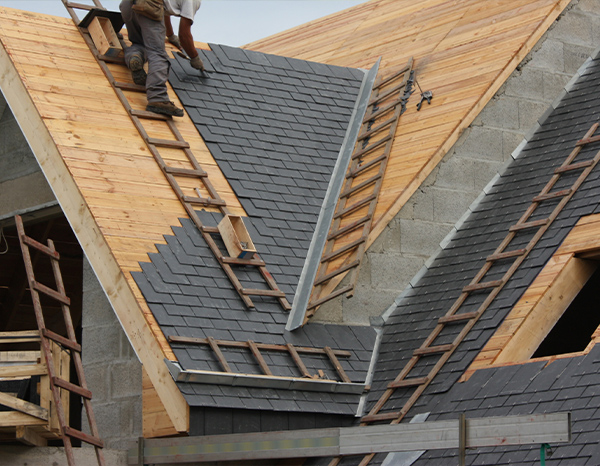 Top-Rated Roofing Repair Services
in Howell, MI
Ferguson Roofing offers comprehensive residential roofing and commercial roofing services in Howell, Michigan and throughout Lancaster County. Whether you need ongoing maintenance, critical repairs, or a complete roof replacement, we keep your roofing system in peak condition, protecting what matters most in your home through the harshest Michigan seasons.
Our team of Michigan-certified roofers have the training and experience necessary to work on all types of roofing systems, including asphalt, Metal, BUR, and EPDM, and TPO. Services range from simple patch ups and decking replacement to deep structural repairs and full roof upgrades. Regardless of your roof type or the scope of the work, we can fully restore your roof, improving the overall quality of your home.
Fill out our contact form or call to schedule roofing repair in Howell, Michigan or Lancaster County and get a FREE estimate.
Specialized Roofing Services for Your Home
Quick Roofing Patches
Get quick roof patching designed to tackle immediate problems. We identify and address areas of concern, preventing further damage and enhancing roof longevity. Don't let a small issue turn into a major repair – contact us for prompt, effective solutions.
Decking Replacement
Restore the structural integrity of your roof with our comprehensive decking replacement service. We remove the old, damaged decking and replace it with high-quality materials to ensure a strong, stable base for your roofing system.
Deep Structural Repairs
When the supporting roof framework goes bad, it can compromise the integrity of the entire roofing system, leading to massive damage. We identify weaknesses or damage in the framework and repair or replace all supporting structures to protect your home when you need it most.
Professional Roof and Gutter Cleaning
Preserve the health and appearance of your roof with our professional roof cleaning service. We use safe, effective techniques to remove debris, moss, algae, and stains from your roof and gutter, preventing damage and extending the life of your roofing materials.
Ice Dam Removal
Protect your property from potential water damage with our specialized ice dam removal service. Our trained professionals use safe, effective methods to eliminate ice build-up on your roof, preventing leaks and structural damage.
CONTACT US IF YOU NOTICE THESE WARNING SIGNS
THAT YOUR ROOF IS DAMAGED
Roof damage doesn't go away. It only gets worse over time. That means rain, wind, and heat are invading your house causing extensive damage beyond just the roof. A small issue can quickly turn into an expensive job that your insurance may not cover. Common signs of roof damage include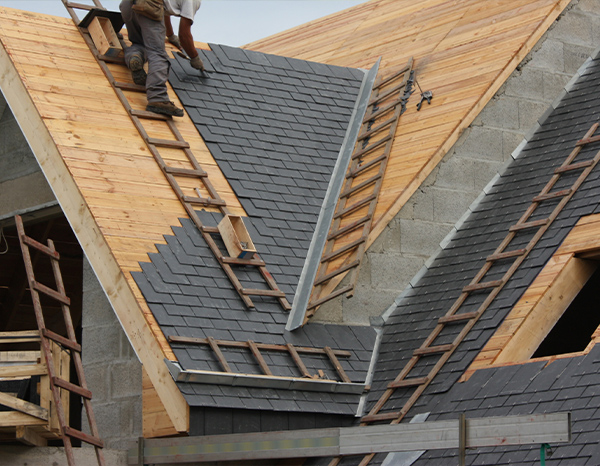 Missing or Damaged Shingles: Shingles might be missing, cracked, or curled due to wind damage or aging, which could lead to leaks.
Leaks and Water Damage: If you notice water stains on your ceiling or walls, it may be a sign of a leaking roof. Mold or mildew growth is another sign of potential water damage.
Sagging Roof Deck: If you notice a sagging area in your roof, it could indicate damage beneath the surface, such as rot or excessive moisture.
Granules in Gutters: Roofing shingles are coated with granules to protect them from the sun. If you notice these granules in your gutters, it could indicate that your shingles are deteriorating.
Damaged Flashing: Flashing around vents, chimneys, and skylights can become cracked or loose, leading to potential leaks.
If you notice any of these signs of roof damage or wear, contact Ferguson roofing right away. Let us help you protect your home and save you money in the long run.
WE'VE REPAIRED THOUSANDS OF ROOFS
IN LIVINGSTON COUNTY FOR OVER 25 YEARS
For nearly three decades, Ferguson Roofing has served homes and businesses throughout Livingston County. As a family-owned roofing company in Howell, Michigan, we understand the unique needs of property owners and strive to restore roofs that protect people we consider neighbors, friends, and family.
Experienced Professionals: Our entire team has decades of combined experience in the roofing industry, ensuring your job is done correctly and efficiently.
Quality Materials: We use only the highest quality materials, handpicked for their durability and performance in Michigan's unique weather conditions.
Excellent Customer Service: We pride ourselves on delivering excellent customer service, prioritizing your needs and satisfaction at all times.
Comprehensive Services: From repairs and replacements to maintenance and cleaning, we offer a wide range of services to meet all your roofing needs.
Locally-owned: As a local company, we understand the specific roofing challenges posed by Michigan's climate and are adept at addressing them.
Safety First: We adhere to all safety guidelines and regulations, prioritizing the safety of our team and your property throughout all projects.
When you partner with us to repair your roof, you can feel confident that you are hiring the best roofing company in the business. Let us handle your roofing repair with precision and craftsmanship.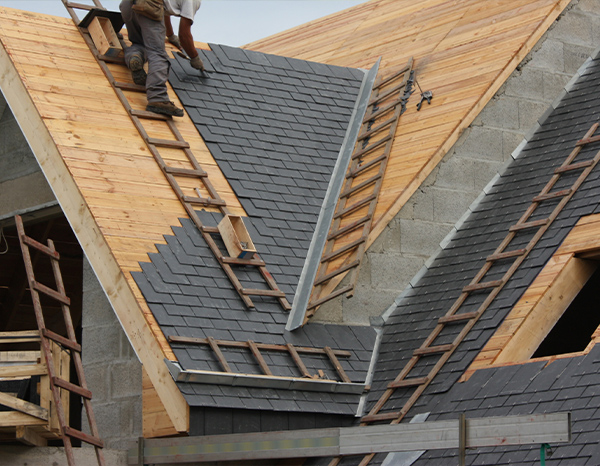 Contact Us Today and Get a Free, No-Obligation Estimate
Ferguson Roofing is Livingston County's premier roofing company. We offer complete roofing repair in Livingston County, including Howell, Brighton, and White Lake. Fill out our online contact form or give us a call and get a FREE estimate. We look forward to hearing from you!
New Roofing Services from
Ferguson Roofing in Livingston County
Our new roofing services include a range of different options for refreshing your home's roof. We specialize in a number of new roofing construction services to cover all of your needs when a new roof is required.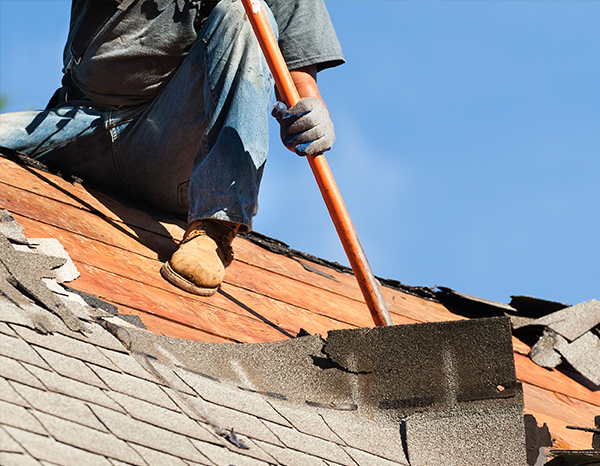 Tear Offs
Our roofing services include removing shingles before replacement to reveal the structure beneath. This allows our expert team to spot any problems that may not be evident by visual inspection prior to the roof materials being removed, so that repairs can be made.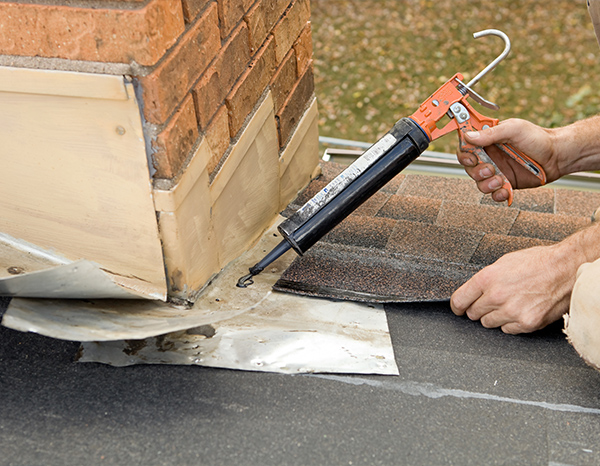 Flashings
Ensure complete waterproofing of your new roof with flashing material installed in all of the most important places. By creating a seal around your roof, it protects the roof and the rest of your home from water.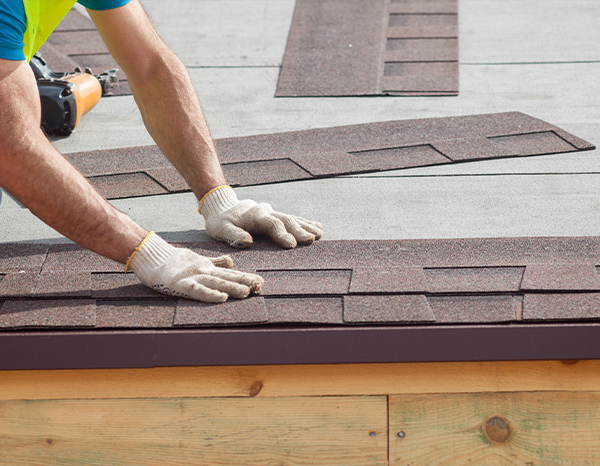 Low Slope Roofs
Choosing the right type of roof for your home doesn't need to be difficult with our expert recommendations. Low slope roofs can be an excellent option thanks to their low installation costs and the way they can improve insulation for your home. As experts in low slope roofs, we can design and install the right roof for your home.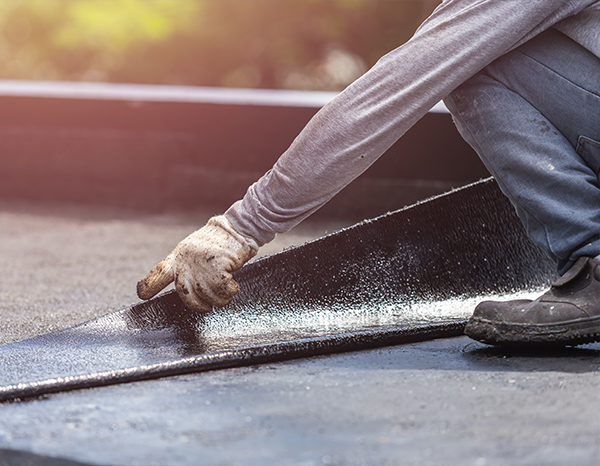 Flat Roofs
Although flat roofs are less common for residential properties, we can design and install flat roofs for our clients' homes. We can also service and repair existing flat roofs made from different materials to help extend their lifespans.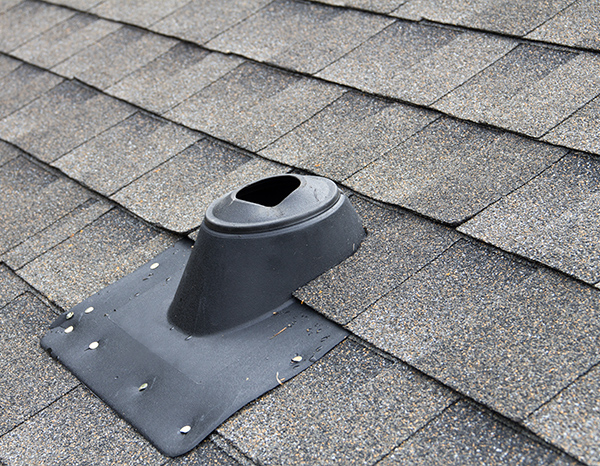 Roof Ventilation
The right ventilation is a must to keep your roof in good condition, and our expert team knows how to install essential ventilation systems. We can protect your roof by improving ventilation in both your roof and attic.
All of your roofing needs are taken care of with expert help from Ferguson Roofing. When you need a new roof, get in touch with our experienced and knowledgeable team to learn more about how we can help and get a free estimate!
New Roofing FAQ
Our team at Ferguson Roofing has extensive experience with new home builds, as well as roof repairs and replacements for existing homes. We'll do an initial meeting where we perform a free roof inspection and project estimate for the new roof. If you've noticed problems with your existing roof, don't delay in calling us today!
The standard lifespan of your new roof system relates to the type of roofing materials used for your home. However, a typical roofing system lasts around 20 years. At Ferguson Roofing, we offer lifetime protection on your GAF roof!
There are many options you can choose from for your home! Materials, colors, and styles can change depending on your needs and preferences. One simple way to start is to view pictures of systems and popular roofing material options that you like. Additionally, our Ferguson Roofing team can help you select the perfect roof for your home.
Yes! We offer free, complimentary estimates on any roofing installation, maintenance, or repairs you may need. Our technicians will visit your home or business to quote your project, or the information can be handled over the phone if you prefer, all at no cost to you.
Contact Ferguson Roofing Contractors
For Your Roofing Repairs
As a family-owned and operated company right here in Livingston County, MI, our team at Ferguson Roofing not only understands roofing systems, but what it means to be safe and comfortable in your community.
From minor repairs to major storm damage, missing shingles or just an old roof, our residential roofing experts will provide professional installation and repair services no matter the roofing project.
If you're looking for a roofing company that you can trust to provide quality roofing services, Ferguson Roofing is here to help you keep your family and home secure for years to come. To get started, call Ferguson Roofing for your free inspection and estimate today!
Schedule Your Inspection Today